Psychotherapist based in Nantes, Jean-Philippe Magnen is also a personal development coach. Early Spider drives his marketing strategy with 360° support.
Points of reference
| | |
| --- | --- |
| Status | Independent |
| Projection | National |
| Headquarters | Nantes |
| Languages used | French |
What he says about us
Jean-Philippe Magnen
Gestalt Therapist

Through its support on all the marketing and web strategy of my company, Early Spider is one of the essential components of my organization and my development to promote my activities. Its overall contribution to the entire course, technical skills and human presence turn it into a partner that now I could not do without.
What we
Former environmental politician and Gestalt therapist, Jean-Philippe Magnen is convinced that personal transformation is the driving force of collective and societal transformation. Through consultations, meditation workshops, leadership role plays or events like "New Powers, New Leaders", his approach is resolutely positive and deeply humanistic.
Work
Website (CMS: Joomla)
Graphics, development, SEO, evolutionary maintenance...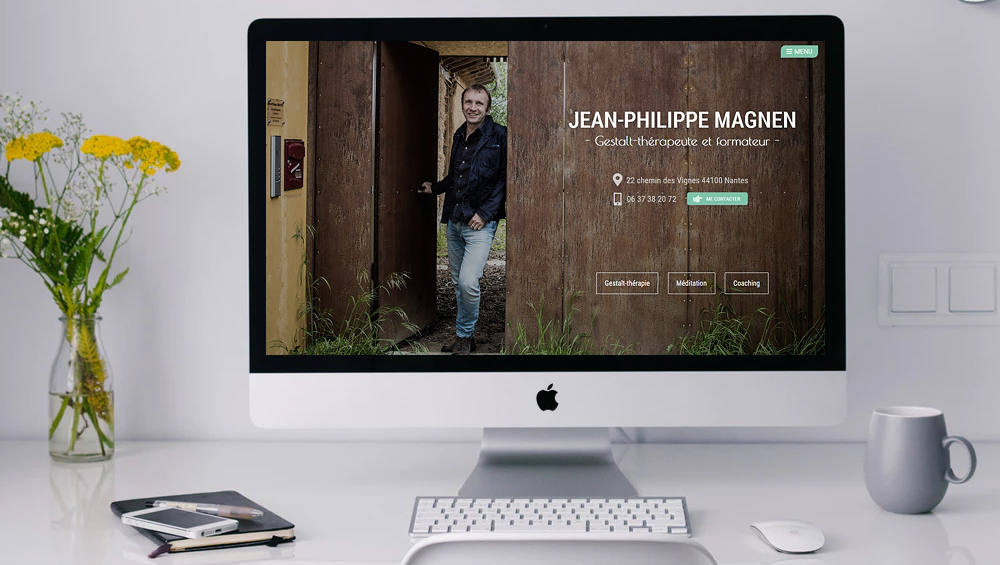 Newsletters
Creation of models, copywriting, publication, sending and statistical monitoring.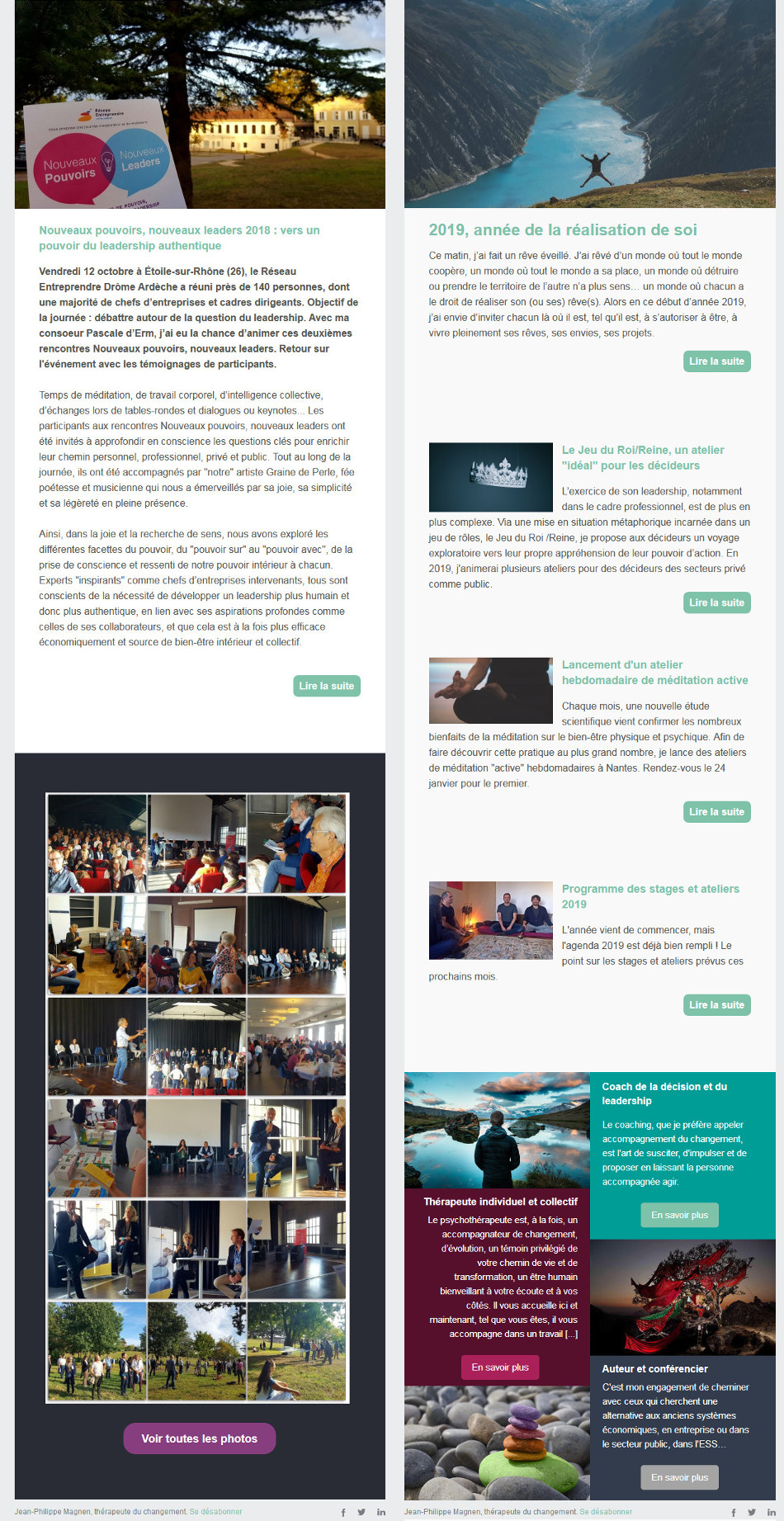 Social media
Thematic and social monitoring, moderation, creation and promotion of posts (Facebook / Twitter / Linkedin).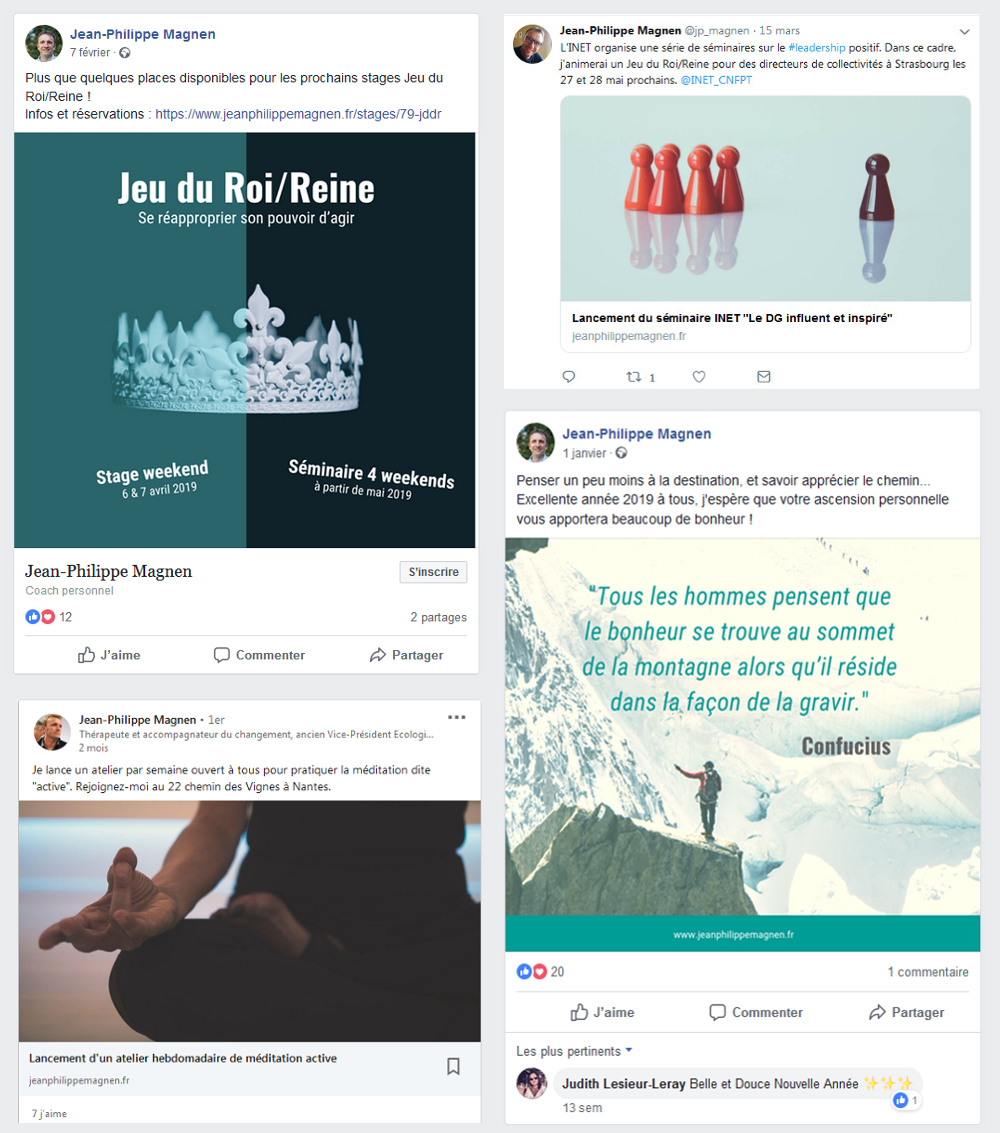 Leaflets and posters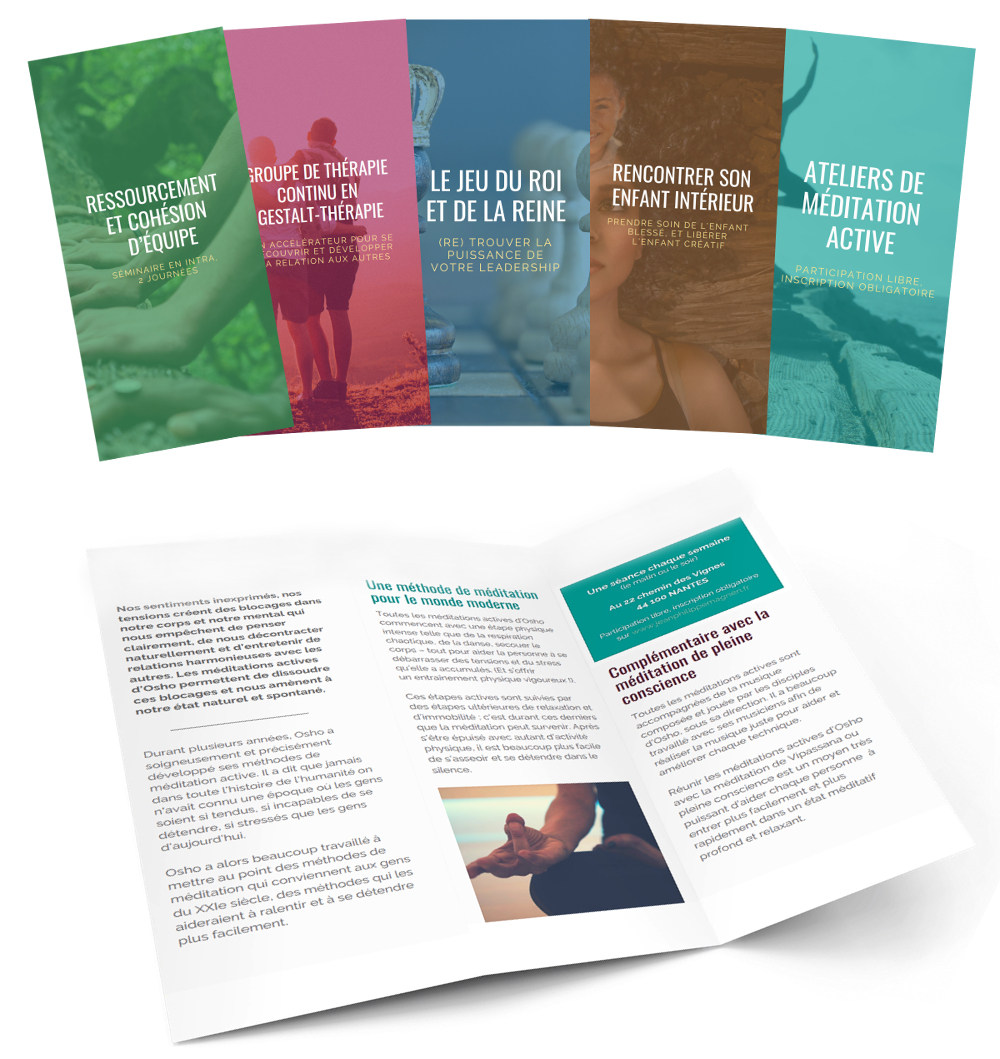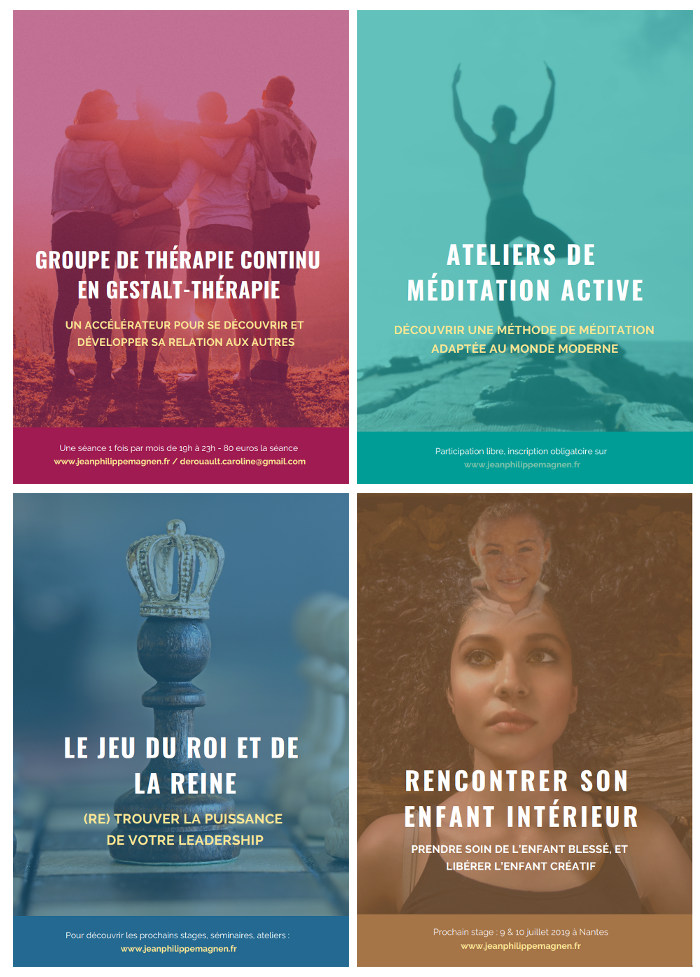 And also...
Strategic consulting, installation of a CRM tool, commercial documents, response to an invitation to tender...