Created in Valencia (Spain) by an Italian, AB Láminas specializes in films for cars and buildings windows. The company relies on our expertise for its digital strategy, particularly in terms of SEO.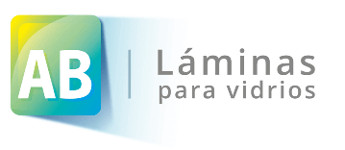 Points of reference
Status
Independent
Projection
régional
Headquarters
Valencia
Languages used
Italian
Spanish
What he says about us
Bruno Argentieri
Director - AB Láminas

My company had big issues with its Internet visibility, and despite an important investment, my website did not give any results until we met the company Early Spider. They did a complete analysis of my website, highlighted and corrected all the errors, but also did a great job in SEO. A work of great professionalism and high quality: thanks to Early Spider, we are now very visible on Google and this has an obvious impact on the acquisition of new customers.
What we
AB Láminas specializes in the installation of window films to improve the energy efficiency of buildings and reduce the use of air conditioning in vehicles. The company uses innovative and quality products while relying on a real know-how and an artisanal approach to propose tailor-made interventions.
Work
SEO Audit
After an analysis of the strengths and weaknesses of the website, we made various adjustments to improve its natural positioning in the search results: correction and improvement of titles markup, internal links, metadata of pages and images, robots.txt file...
We then raised the client awarness to netlinking techniques and SEO optimization.
Technical redesign (CMS: Joomla)
In a second step, we proceeded to a redesign of the tree structure and the website ergonomics:
simplification of the menus,
adaptation of the homepage to integrate call to action above the fold and better value the news,
addition of direct links on contact details,
improvement in page adaptation for mobile devices...
We also consolidated the relations with social networks:
integration of Open Graph tags,
addition of links to Linkedin and Instagram profiles,
adaptation of the Facebook page (opening hours, interaction button).
Copywriting articles and posts in Spanish
To improve the website SEO, we regularly write articles for the blog based on propositions raised from our thematic monitoring.
We also work on some posts for social media, especially when they are sponsored.
Emailing
An emailing strategy was started, with the gradual collection of addresses via the website and the constitution of a database of professionals. We accompanied AB Láminas to create email templates, design and send campaigns, analyse the results...